Which divers to level/obtain?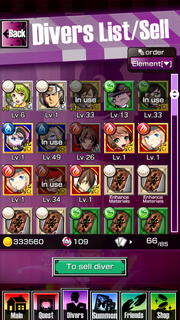 What I currently have. I am Rank 23, and just beat 32. Farmed all day on Hard Water stage to _nearly_ finish leveling my Witch of Lightning (can't do Expert :x).
Can you guys recommend me what I can/should do next? I am planning on staying F2P - are there any witches or events or anything that I should be prioritizing?